BETTER FITNESS NUTRITION CENTER
Check Out Our Options For Training Gear Available In Store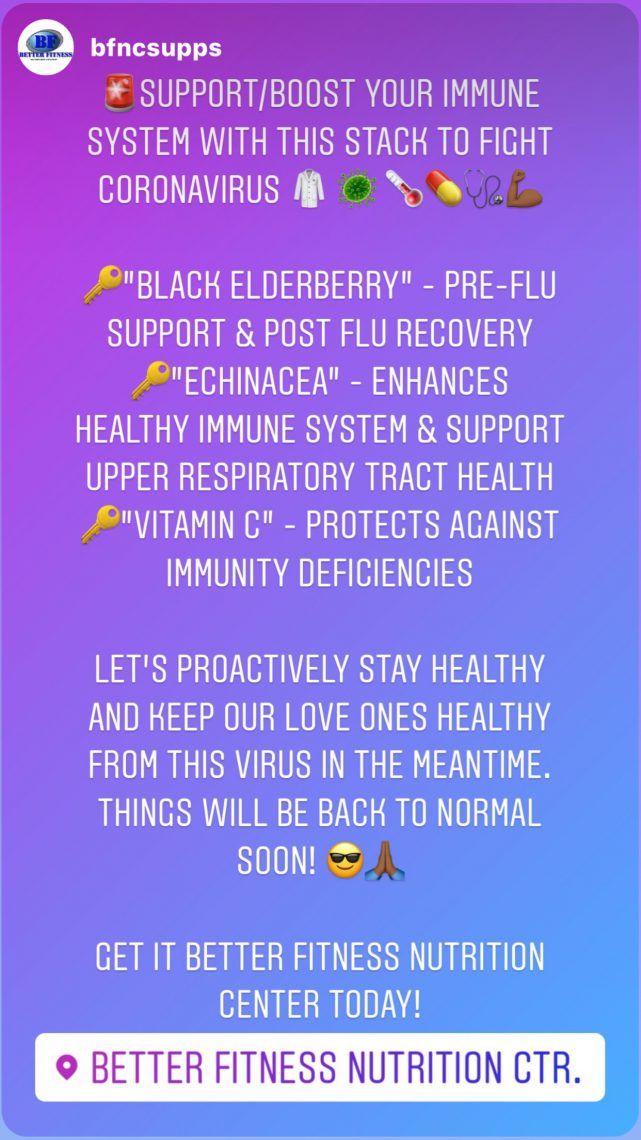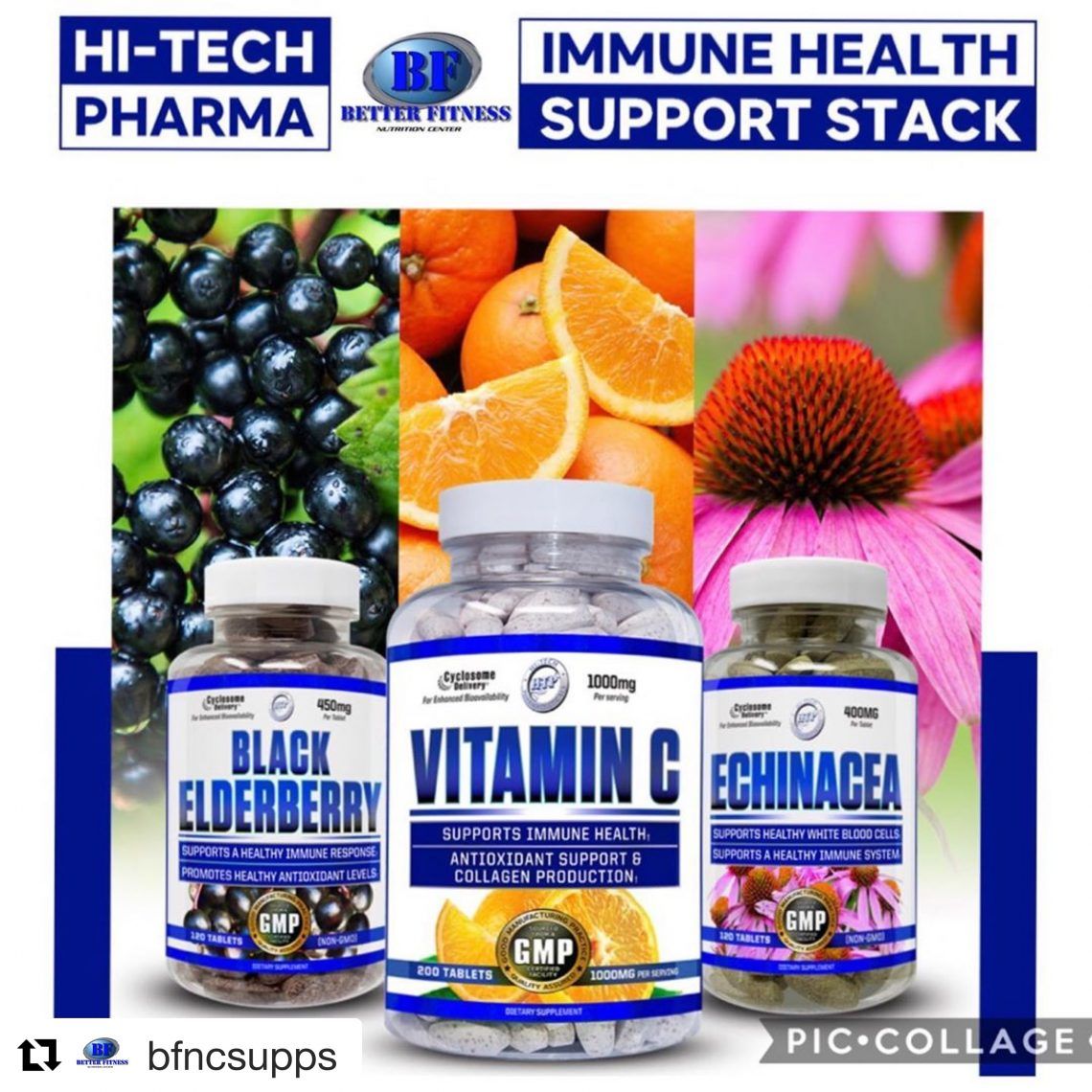 During the outbreak of COVID-19, Better Fitness Nutrition Center is still committed to your health and well-being.
We are still open for all of our normal business hours, and are dedicated to providing you with the best service and plans to keep you healthy and work with you to reach your health goals.
Our "Immune Health Support Stack" supports and boosts your immune system to fight the Coronavirus by taking advantage of the health benefits in Black Elderberry, Echinacea, and Vitamin C.
Please call us or drop by the store to learn more about our "Immune Health Support Stack" or any of our other services!