GIFT CARDS AVAILABLE!
Buy in Store or Online Today
BETTER FITNESS NUTRITION CENTER
Check Out Our Options For Training Gear Available In Store
Better Fitness Nutrition Center is unlike any other nutrition store. We offer a personalized experience for every customer that walks through our storefront located in Prattville, Alabama. Family-owned and operated by Brandon Francis, our goal is to help you meet your fitness goals through exercise and the best nutritional supplements.
Who is Brandon Francis?
Brandon Francis is a former collegiate football player, an indoor scholastic national track & field winner, and a Top 5 National bodybuilder. He always had to prove himself in terms of durability, toughness, and his physical capabilities. However, he discovered the world of nutrition, supplements, and his training for football prepared him well for life afterward.
Brandon Francis strives to inspire everyone he meets, be it from exercise, nutrition, wellness, or in leadership. He focuses on building the best relationships possible with his employees and his customers. He gives 150% to everything he does, which helps to build confidence and belief in yourself. His slogan is S.W.A.G (Sacrifice Will Achieve Greatness). S.W.A.G has become the brand, which resonates with others, especially with his clothing line.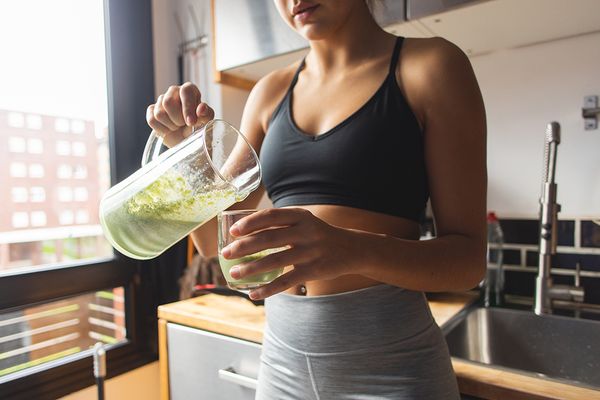 The Key To Achieving Your Goals
The key to achieving your goals is consistent effort. Good results are cumulative and are achieved from your daily efforts. One hour a day is just 4% of the day, so there is more than enough time in a day to work towards your goals.
The Role of Nutrition in Your Fitness Routine
Nutrition is key to fitness. Your body has to be prepared every day to be its best, so when you power it with the best nutrition and supplements, you'll be 90% of the way there!
The Motivation Behind Better Fitness Nutrition Center
Being a leader was always a calling of Brandon's! When you tie in leadership characteristics with an unyielding work ethic, there isn't much you can't achieve when you put your mind to it. Brandon believes in making your passion your paycheck!
Brandon finds the most enjoyment and fulfillment in the nutrition field.
Brandon exudes passion and excitement about what he does every day. He believes in what nutrition can do for others. Brandon understands the connection between fitness and nutrition and how it leads to wellness. Plus, he loves assisting athletes with getting to the next level in their respective sports.
"Proper" supplementation helped Brandon push past the threshold of what the human body would typically be able to withstand. The ability to push past fatigue, but also to recover at an accelerated pace, is possible with proper supplementation and nutrition. Without proper recovery, it's extremely hard to get the most out of your body. Whether it's sports, bodybuilding, or general fitness/wellness, you have to give your body the proper nutrients to support through those intense bouts. Your body is no different than the car you drive everyday. If you don't give your car the proper preventative maintenance, then it won't be very useful to you for very long!
First and foremost, Brandon emphasizes education about what's important to accomplish their goals. He focuses on the basics, because if it's too complicated, people may quit and regret making the initial step towards a healthier lifestyle. From there, Brandon works with clients slowly, but successfully, on the details. Once they begin to see some form of success in their journey, then they are more open-minded towards continuing on with the process.
Insight into preparing for the National Competition
Get to know Brandon and his process and training for the National Body Building competitions he attends.
GET STARTED WITH BRANDON FRANCIS TODAY
LEARN MORE ABOUT BRANDON FRANCIS!